Directions to Cascades Park: We meet on the east side of the park at the Myers Park Gate at the corner of Suwannee St. and Myers Park Rd. There is ample...
Directions to Miccosukee Greenway/Fleischmann parking lot: TakeCapital Circle NE to Miccosukee and continue east. After you pass the light at Capital...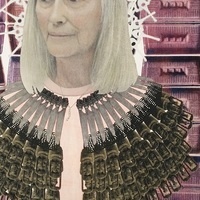 An exhibition of new work by Amy Fleming, The Age of Experience: We Tell Better Stories, funded by a grant from Puffin Foundation Ltd. This exhibition works...
This two-hour, hands-on session will help you build your course framework. Be sure to bring your laptop and your course materials on a flash drive, including...
The College of Business Graduate Programs Office is hosting an orientation session for new 2018 part-time MBA students, who are starting spring semester....
Florida St. at Clemson* (Women's Basketball)