Honors How To: Plan Your Spring Semester Presentation (In-Person)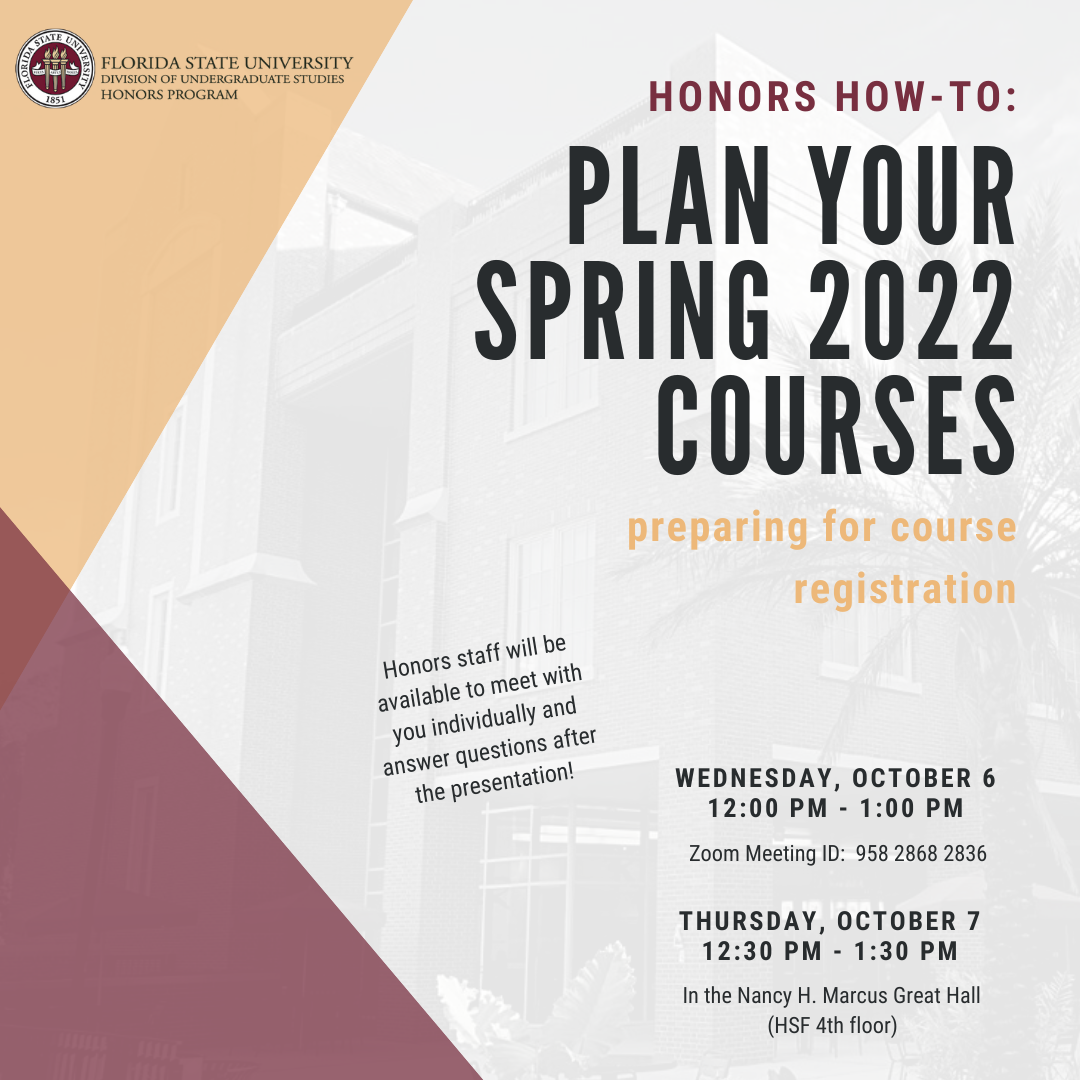 Honors Staff will be available to meet with you individually and answer questions after the presentations.
The virtual presentation will take place via Zoom on Wednesday, October 6, 2021 at 12:00 p.m.-1:00 p.m. (Zoom Meeting ID: 958 2868 2836). https://fsu.zoom.us/j/95828682836
The in-person presentation will take place in the Great Hall on the 4th floor of the Honors Scholars and Fellows House on Thursday, October 7, 2021 from 12:30 p.m.-1:30 p.m.
Thursday, October 7, 2021 at 12:30pm to 1:30pm
Honors, Scholars and Fellows House (HSF), Great Hall, 4th Floor
127 Honors Way, Tallahassee, FL