Out in the South: Diversity, Equity & Inclusion
Out in the South aims to educate and affirm the experiences of LGBTQ+ communities. Keynote speaker Nadine Smith The event will include speakers on the religious and medical impacts of LGBTQ+ diversity in our community along with panel discussions on diversity.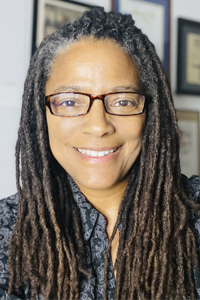 Keynotes speaker, Nadine Smith, is the co-founder and CEO of Equality Florida, the state's largest organization dedicated to ending discrimination based on sexual orientation and gender identity. Earlier this year, Nadine was named to the 2022 TIME100, the magazine's annual list of the 100 most influential people in the world.
To register: https://oits2022.eventbrite.com/
Sponsorship of this event does not necessarily express or imply University approval or endorsement of the speaker's views.
Saturday, October 8, 2022 at 1:00pm to 4:00pm
Florida State University Panama City, St. Joe Community Foundation Lecture Hall at the Holley Academic Center 4750 Collegiate Drive, Panama City