Phi Beta Kappa Invites Arts & Sciences Students to Apply for $5,000 Scholarship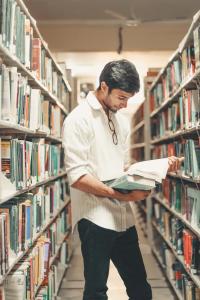 The Phi Beta Kappa Society, America's most prestigious honor society, invites invites applications from well-rounded liberal arts and sciences students attending a chapter institution who possess an overall GPA of 3.5 or higher with an anticipated graduation date of December 2022 through Spring 2024. In other words, current first-year students and graduating spring seniors are not eligible.
Characteristics of ideal recipients include intellectual curiosity, interdisciplinary breadth and depth of arts and sciences coursework, leadership propensity, and service to others.
Successful applicants will receive a $5,000 scholarship and will participate in a required convening, featuring career training and mentoring opportunities.
Interested students may apply until January 23, 2022 at pbk.org/ServiceScholarsApp.
The Society will announce the award to successful applicants by April 30, 2022.
Photo Credit: Photo by Dollar Gill on Unsplash
Monday, January 17
Virtual Event