Power of WE "Community Canvas: Accomplishments of Women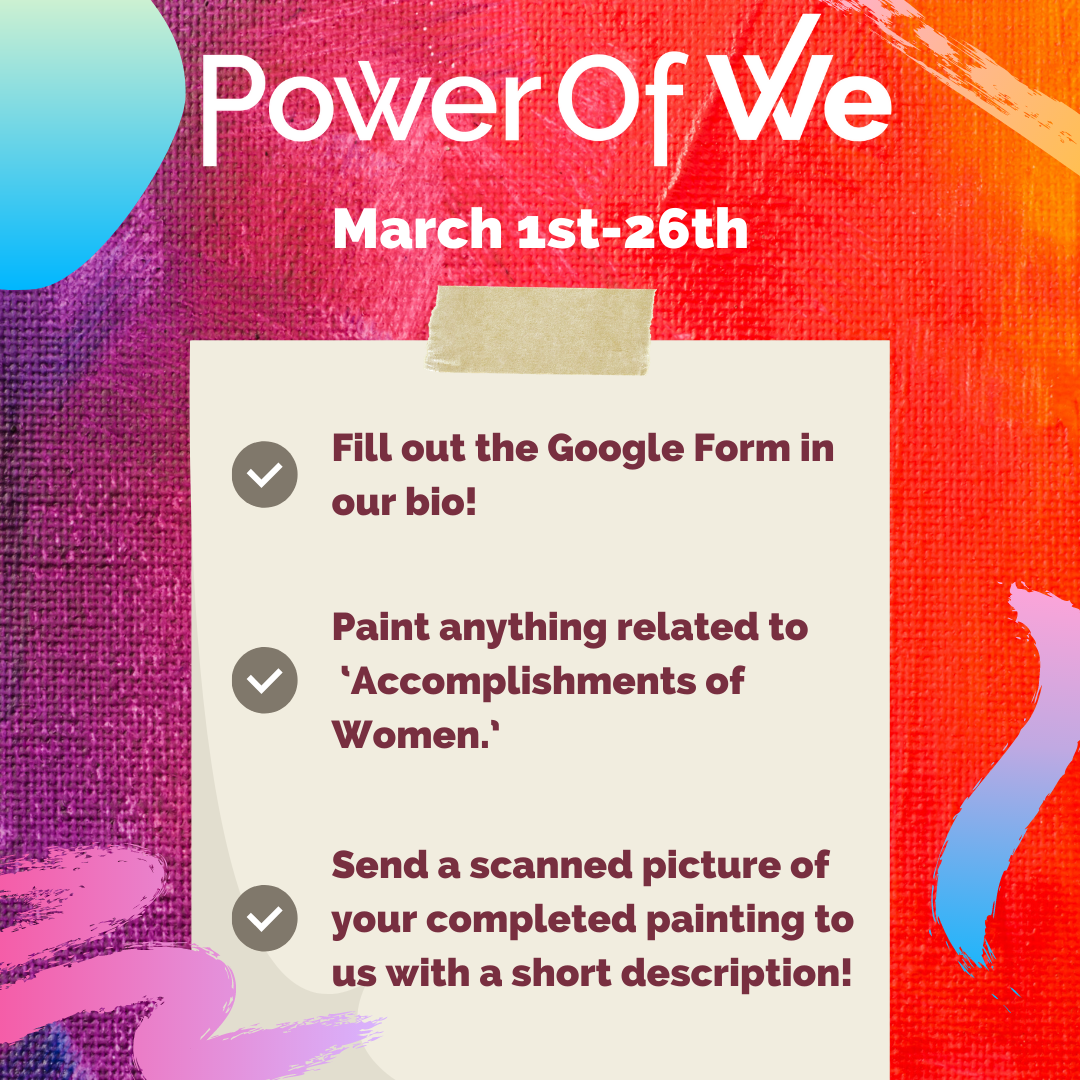 University-wide canvas creation event. Community members will be encouraged to create a painting related to the theme 'Accomplishments of Women.'
Interested participants need to complete the following form first and follow the instructions to submit their completed canvas paintings: https://docs.google.com/forms/d/e/1FAIpQLSdLf1LxIASNl8izeFf1OX3A1lF08WekgH6glauYcLKth17cvA/viewform
Paint supplies will be available for pick up on Landis Green on March 8th and 19th, 12:00 p.m.-2:00 p.m.
Once you have completed your painted canvas, scan the painting and send the photo to Power of WE.
At the end of the month, these photos will be compiled to create one large virtual canvas.
This event will run continuously through the 26th with in-person components on Landis on the 8th and 19th from 12 PM to 2 PM.
Monday, March 8 at 12:00pm to 2:00pm
Landis Green
Tallahassee, FL