Local and on-campus employers are looking to hire you as part-time employees! Start your semester off right with a part-time job. Meet with representatives...
The FSU College of Music Choral area is pleased to present the Summer Chorale, a concert of new and traditional vocal works. Thursday, July 26, 2018 at 7:00...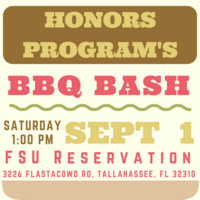 The FSU Honors Program invites all incoming Honors students and current Honors students to attend our annual BBQ Bash on Saturday, September 1st! Join us for...
Most academic programs have earlier deadlines than those established by the University, or may admit only for a specific term. Prospective applicants must...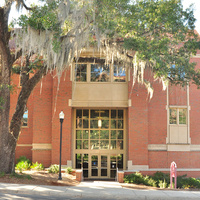 This workshop is a classroom-style training that provides information and skills for how to respond during an active shooter or critical incident situation....
Loved the VR experience in Ready Player One? Want to try it out for yourself? Come to the ASLC Friday night for this one time experience to try out VR on the...
Join fellow emeritus alumni for a coffee chat and hear from guest speaker David Perry, Florida State University Chief of Police. 10 a.m. Social, 10:30 a.m....
This two-hour, hands-on session will help you build your course framework. Be sure to bring your laptop and your course materials on a flash drive, including...
Garnet and Gold Toastmasters provides a comfortable, helpful environment for members of the FSU and Tallahassee community to develop public speaking skills....