Orientation is designed to help students transition to our campus and assist you and your family members in understanding the student experience during this...
Learn how to edit video through a free weekly class on Adobe Premiere Pro CC.
Learn the basics of Adobe Photoshop including: How to edit phootsHow to create your own photosUseful tips and tricks to get you started and familiar with...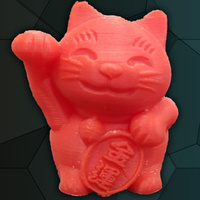 Learn the magic of 3D printing during free weekly classes in the Digital Design Studio. noon to 1 p.m. Mondays with Keaton Dinan, jkd15b@my.fsu.edu2-3 p.m....
Last day to submit waivers or billings.Last day to request VA deferment from VA representative. Summer session A: May 18Summer session B: May 18Summer...
Last day to reduce course load, if permitted, by the Academic Dean. Last day to apply for AA Degree Summer session A: August 3Summer session B: June...
Last day to submit form requesting S/U grading or to change S/U option back to regular grade. Last day to reduce course load without permission of Academic...